Post by beavs6 on Nov 3, 2023 9:02:18 GMT -8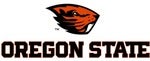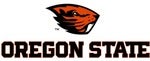 I wish I knew where I saw the quote, but somebody (on X, I believe) posted Barnes saying something to the effect of OSU is looking at a scheduling deal with the MWC, not to join the MWC.
Of course, he can't really say that OSU intends to join any conference right now due to the legal proceedings. And joining the MWC is not quite the same as a merger, of course.
IMO the long term intention has always been to find a way into or stay in a power conference. Therefore the move forward as the Pac-2 seems to be the answer, as long as the court case comes out positively for OSU and WSU...
What do you do with olympic sports? A take from another board. Quote from Hawaiian Mongoose "There's also the technical matter of whether the Pac can continue on as a D1 conference for one or two years if it has zero members playing Olympic sports in the Pac during that time. Yes, there's the two-year grace period for a D1 conference to retain its status if its membership count falls below the minimum of seven and if it fails to meet minimum sports sponsorship requirements (including the mandate to sponsor men's and women's basketball). But the grace period provision only grants relief for failures to meet these minimums caused by the "withdrawal of institution(s)." If OSU and WSU maintain they're still in the Pac and the Pac still exists, but neither plays any Olympic sports in the Pac for one or two seasons, then the Pac will fail to meet the minimum sports sponsorship requirements and its failure will be in part due to voluntary actions of institutions that have not withdrawn. It seems to me that the Pac's status as a D1 conference might be immediately revocable on that basis."
Sounds like a uo honk trying to continue the full demise of the PAC12.
Why wouldn't WSU and OSU still field Olympic sports and have those athletes still compete? The 2 remaining PAC schools would STILL have participants in ALL sports, just not over the minimum school level for NCAA conference recognition. What am I missing?
I have not seen one iota of information saying OSU was folding up the athletic department tent.