Post by rgeorge on Oct 10, 2023 11:20:37 GMT -8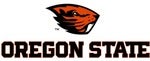 No idea where any team might finish, but 5-6 teams landed outstanding recruiting classes with multiple top 100 players. The ducks landed a top 20 class and a couple outstanding grad transfers that can score/board (Scott), and one with quicks and very high hoop IQ and A/TO ratio in Williams. Even a better Timea, healthy TVO, and Beers doesn't lead me to believe the Beavs fair much better than 8th. The overall roster and talented depth just doesn't match up to the top 6-7 teams. BUT, lots can happen and it is why ranking are on paper and you play the games.
I have no idea on what happened in the late summer as far as transfers or injuries, but:
UCLA
has extra year from Osborne & Brown plus a highly talented returning Soph. class and...
Amanda Muse, 6-4, P, Brentwood, Calif./Heritage HS - #32 espnW HoopGurlz /(McD's AA)
Utah
has maybe the most talent returning as a team, but 1 or 3 teams NOT to land a Top100 player, added...
Daniela Hernández - 6-2, F, Las Palmas de Gran Canaria, Spain/Citizens HS
Reese Ross - 6-0, F, Rapid City, S.D./St. Thomas More HS
Stanford
returns key players and...
Nunu Agara - 6-2, F, Minnetonka, Minn./Hopkins HS - #37 espnW HoopGurlz
Chloe Clardy - 5-9, G, Conway, Ark./Conway HS - #39 espnW HoopGurlz
Courtney Ogden - 6-1, F, Atlanta, Ga./Westminster School - #10 espnW HoopGurlz /(McD's AA)
Arizona
has a very nice roster plus...
Breya Cunningham - 6-4, P, Chula Vista, Calif./La Jolla Country Day School - #14 espnW HoopGurlz /(McD's AA)
Montaya Dew - 6-2, F, Las Vegas, Nev./Centennial HS - #8 espnW HoopGurlz
Jada Williams - 5-6, G, San Diego, Calif./La Jolla Country Day School - #21 espnW HoopGurlz /(McD's AA)
Colorado
an excellent duo returns plus...
Jadyn Atchison - 6-1, G, Cedar Hill, Texas/Cedar Hill HS
Mikayla Johnson - 6-1, G, Anchorage, Alaska/Bartlett HS
Ruthie Loomis-Goltl - 6-3, P, Bridgeport, Neb./Bridgeport HS - #78 espnW HoopGurlz
Kennedy Sanders - 5-8, F, Chaska, Minn./Chaska HS - #75 espnW HoopGurlz
Lele Tanuvasa - 6-0, G, Eureka, Calif./St. Mary's HS (Stockton, Calif.)
USC
returns a very solid roster and...
Malia Samuels - 5-6, G, Seattle, Wash./Garfield HS - #49 espnW HoopGurlz
JuJu Watkins - 6-1, G, Watts, Calif./Sierra Canyon HS - #1 espnW HoopGurlz /(McD's AA)
WSU
has an outstanding duo and added...
Alex Covill - 6-6, C, Missoula, Mont./Hellgate HS
Candace Kpetikou - 6-3, C, Niamey, Niger/Saint Joseph HS (Santa Maria, Calif.)
Jenna Villa - 6-1, G, Arlington, Wash./Arlington HS - #68 espnW HoopGurlz
UW
has a weaker returning roster but bolstered their talent with (3) top 100 players...
Olivia Anderson - 6-6, F, Ellensburg, Wash./Ellensburg HS
Chloe Briggs - 5-10, G, Ontario, Calif./Ontario Christian HS - #93 espnW HoopGurlz
Ari Long - 6-0, G, Moreno Valley, Calif./Valley View HS - #46 espnW HoopGurlz
Sayvia Sellers - 5-7, PG, Anchorage, Alaska/Anchorage Christian HS - #28 espnW HoopGurlz
The top of this league could be very interesting. If I was made to make a guess, UCLA would be my #1 as they have a very deep roster and talented roster. Their unfortunate seasons of the injury bug can't keep happening?!
Stanford, Arizona, Utah all could be in the top spot... and would make up my top four some order.
SC, Colorado, WSU are in my next grouping with returning players, recruits, and recent successes to give them a bump over Oregon, OSU, UW.
Cal and ASU are definitely in a tier by themselves.